I found this highway signage on the Internet somewhere in Arkansas and have been looking for it. Yesterday, my Brother met me in Jasper (highway 7) and we stopped at the Cliff House Inn for Corn Beef and Cabbage meal. Then he took me on some great side roads which brought us to this neat road-123. Very tight curves and actually had concrete curbs to keep debris off the road. I need a 400lb Bike for these roads or take 30 yrs off my age. The weather was great.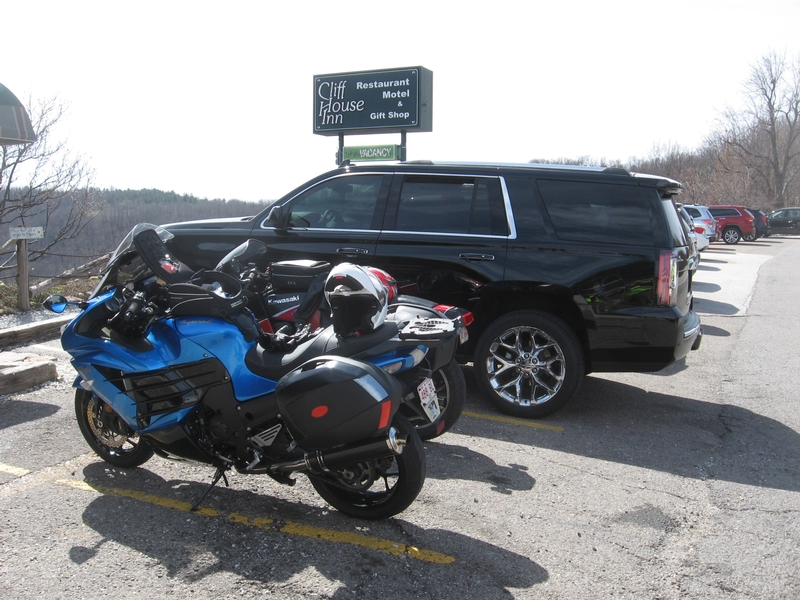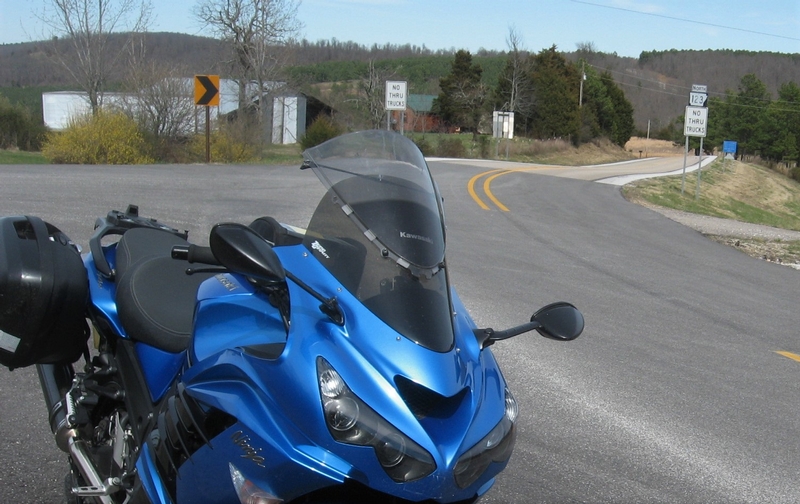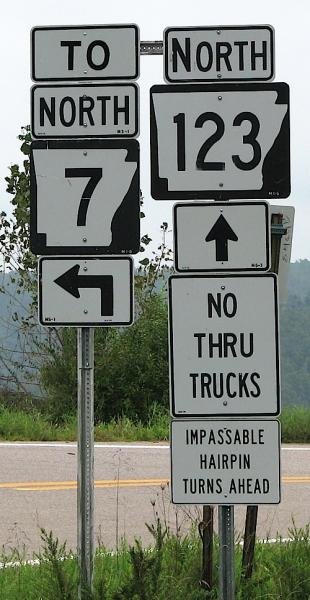 * Last updated by: doubleD on 3/19/2018 @ 8:54 AM *
---
1969 350 Suzuki,1972 500 Kawasaki,1974 900 Kawasaki,1977 XS750 Yamaha,
1978 XS750 Special, 1981 750E Kawasaki, 1982 650TurboSeca Yamaha, 1984 700Nighthawk,
1986 Concours Kawasaki, 1989 ZX10 Ninja, 2003 FZ1 Yamaha, 2012 ZX14r, 2007 1250s Bandit-Sold other Bikes, the ZX14r still survives.