I have a new bike related hobby. It's making brackets. I have some ideas for new parts and I'll update this thread when I make them.
Here's some I did a couple years ago for my Ohlins shock controls.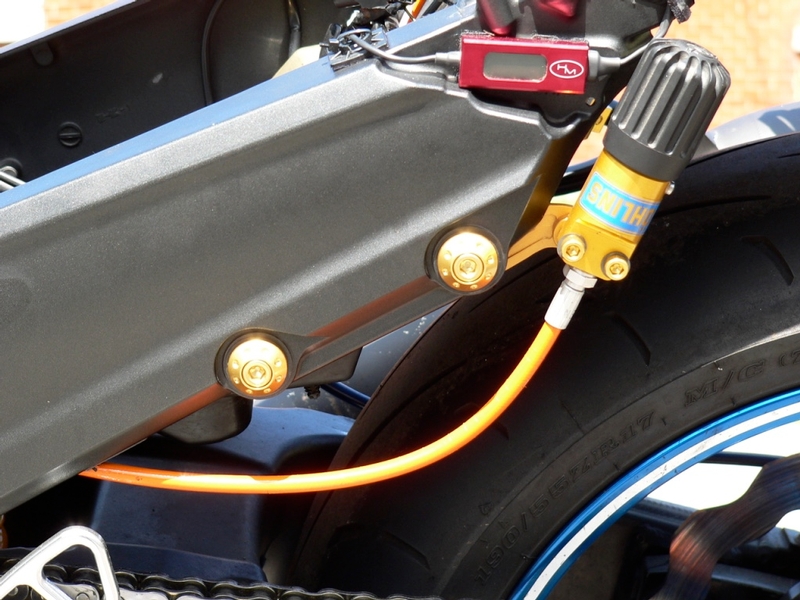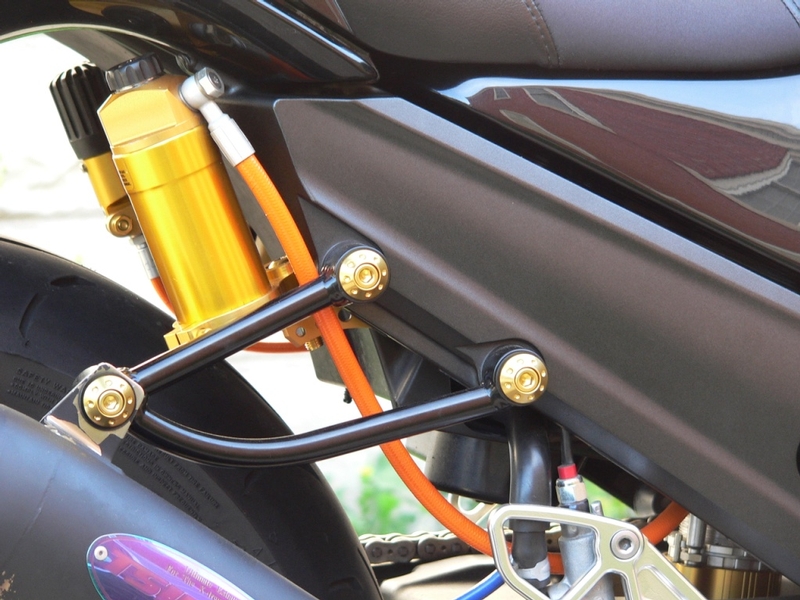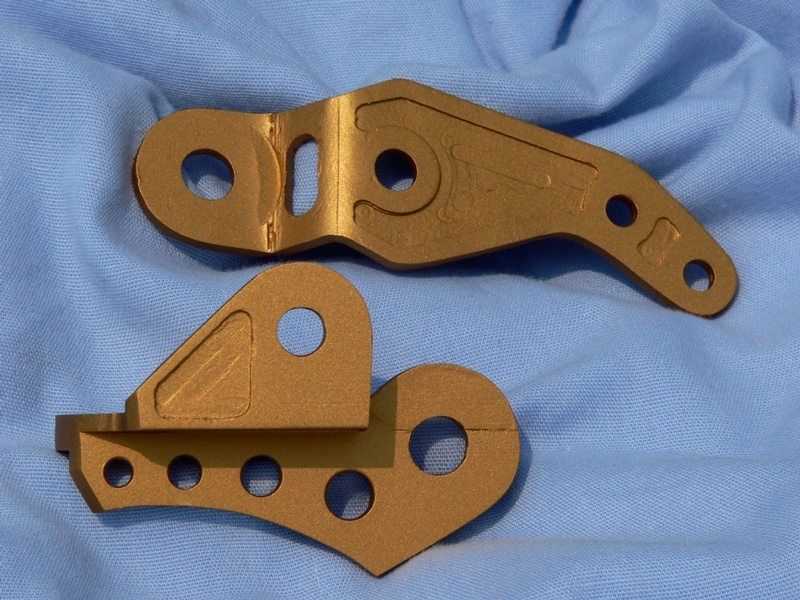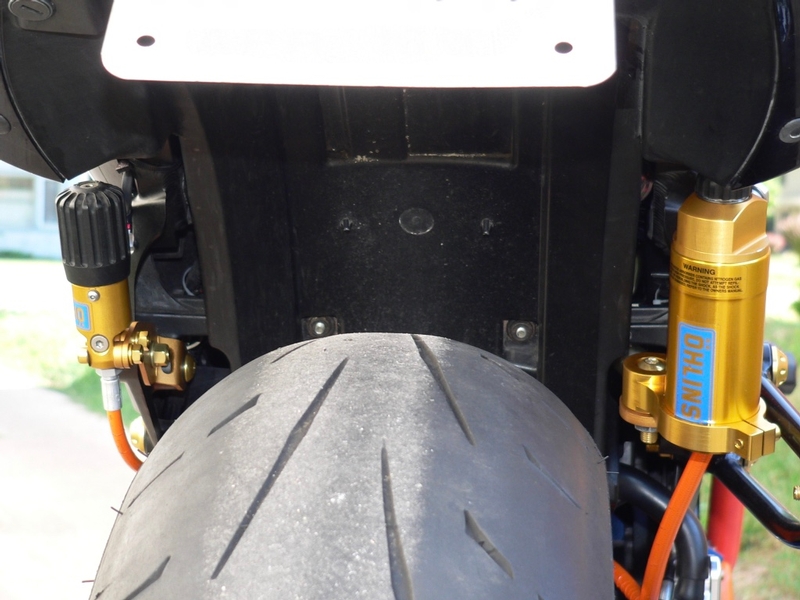 And just lately, I made these accessory brackets for the handlebars. They were designed for gauges but you could put all sorts of stuff on there with a little modification. I plan to make this a one piece unit for the RH side.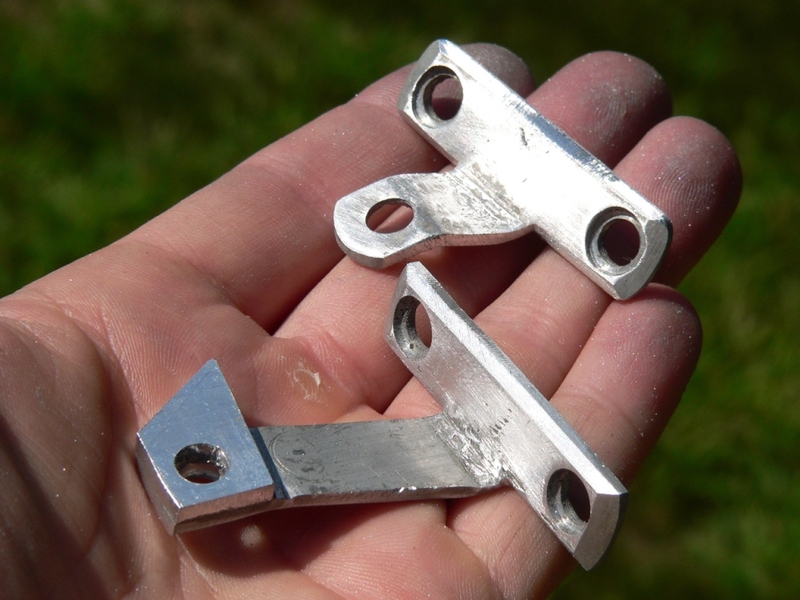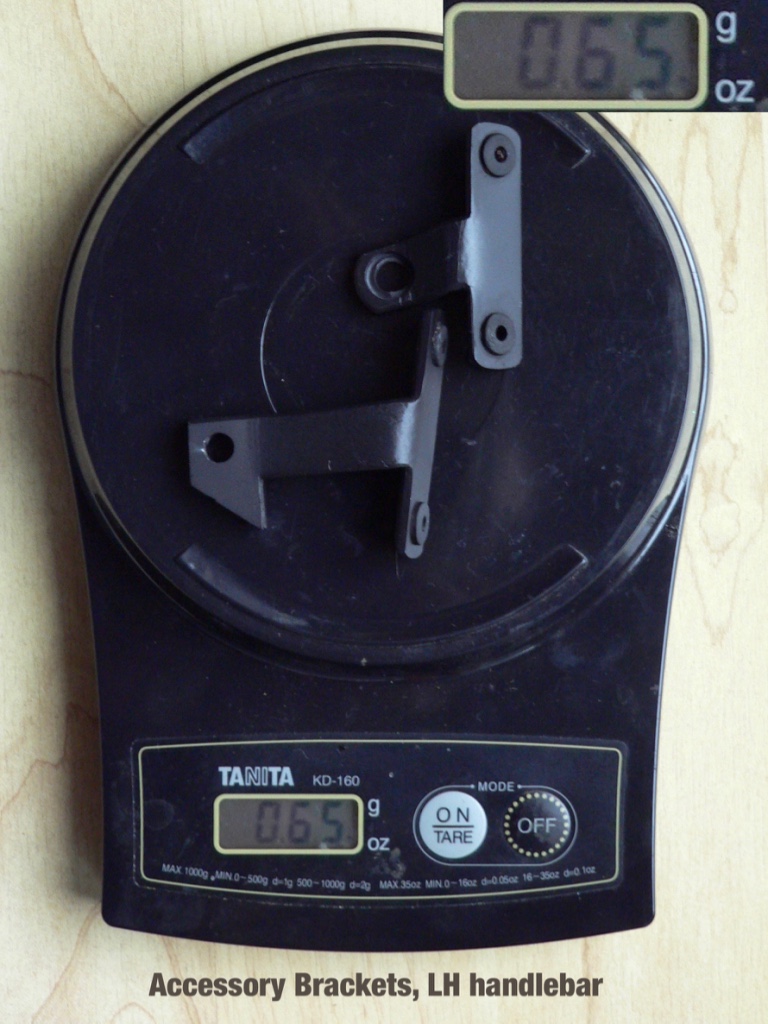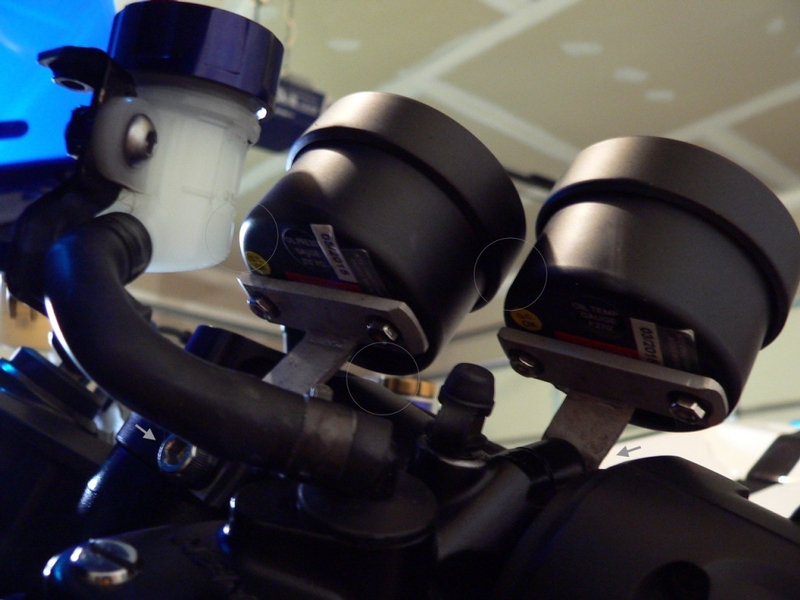 ---
'08 MIDNIGHT SAPPHIRE BLUE flies out, full Tsukigi Cannon exhaust, BMC race filter, Muzzy's block off plates, Super Sprox 17t output sprocket, AFM 45t rear sprocket, EK zzz 530 chain, Gilles Tooling axle adjusters, PC5, Romans map, AT-200, Ignition Module, LCD-200, Speedohealer V4, Glow-Shift gauges, Illumiglow 210 mph clock faces, HM PLUS quickshifter, Factory Pro EVO Shift Star, RC's oil pump cover, Moto-D magnetic oil drain plug, MIT billet oil filler cap, Shorai 14A2 Lithium battery, Spiegler SS clutch and brake lines, HyperPro RSC steering damper, LighTech fuel tank cap, Vortex rearsets, lightweight mudflap bracket, FP Racing preload adjusters, Ohlins FGRT807 forks and KA544 shock, Carrazzeria Tri-R wheels, Bridgeport 90° valve stems, CZ 320mm front rotors, Galfer rear wave rotor, Pazzo levers, ProBots Dzus fasteners and many other bolts replaced with aluminum or Ti, Vortex mirror blocks, CRG bar end mirrors, LSL frame sliders, axle sliders, billet bar ends, 2WheelWorkz muffler